I know I'm stretching this a bit, but I love old ladders for storing or hanging quilts. So today I'm hoping to inspire you with some beautiful quilts on a few ladders.
I really like the idea in the picture above on the right. The rungs swivel so that hanging the quilts is easy and each rung can be set so that all the quilts can be seen.
Some ideas for
ladders include
old bunk bed, half of an old wooden step ladder

a wooden single-side ladder

turning a step ladder into a shelf by adding boards across the rungs

old aluminum ladders could also work and are easy to move around because they are light-weight

shutters with some of the slats removed would work well

vintage gates (both wood or metal)

using both sides of a step ladder to form a corner shelf

hanging the ladder horizontally on the wall

baby bed rail (turned sideways)

library ladder (for homes with high ceilings)
I highly recommend that you attach the top of the ladder to the wall. If a child decides to climb, there is less worry that he/she will pitch backward.
Another concern is that the rungs of old ladders and decorative ladders may not hold the weight of a child. Test your ladder and, if this is the case, consider hanging it horizontally or reinforcing the rungs.
A carpenter or woodworker should be able to help you with either of these.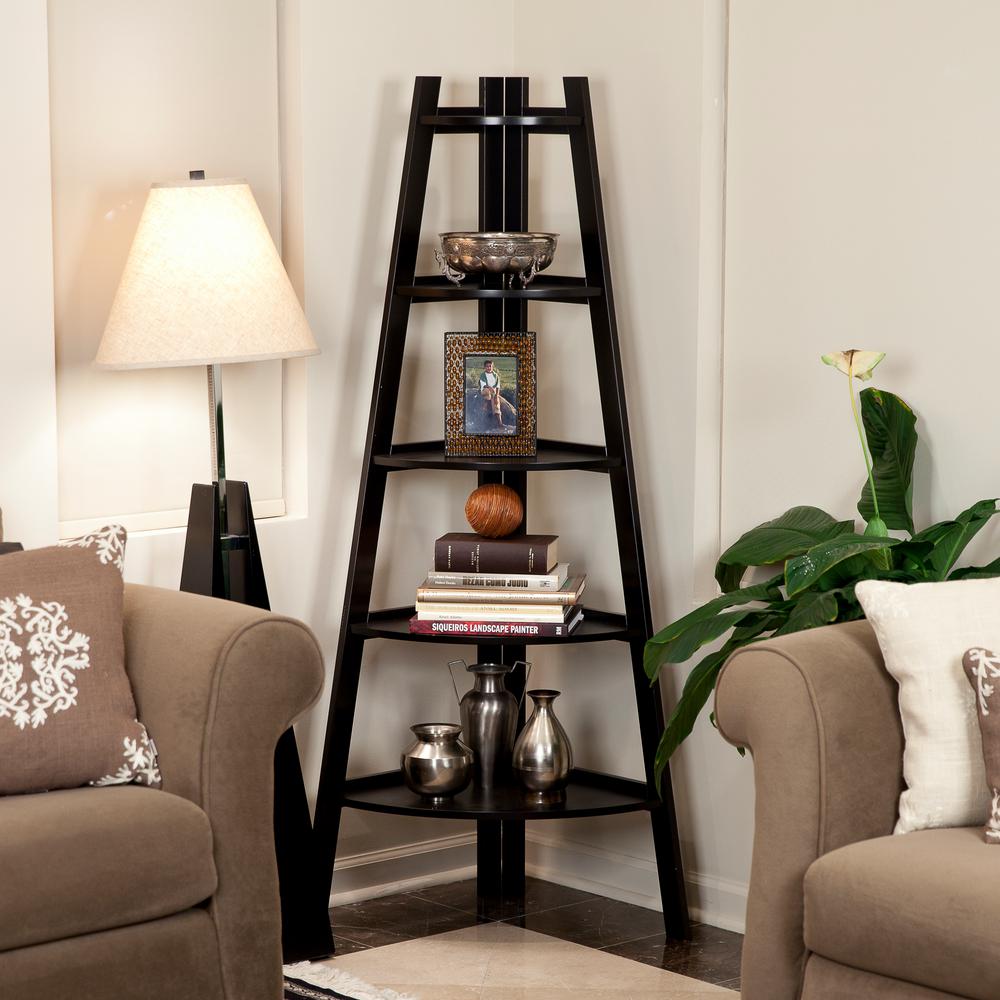 For more ideas on storing quilts, see my Pinterest board, "stacked, quilts." Anything that works for holding books, home decor, and plants will also work to hold quilts--either folded or hung. And we all know how a handmade quilt can warm up a room.