We survived Beta! It got a little dicey at times, but with almost 7,000 teenagers in one room (albeit a large room) one can expect some tiny issues to present themselves. My duties at convention are relatively easy--if everyone cooperates. I am in charge of stage left. Because the stage is 60 feet wide and 40 feet deep, it's impossible for one person to manage it all. So someone has right, someone has front, I have left.
Betas hanging out in the hall.
photo from National Beta Club website
The person on stage right handles sponsors, trophies, minor issues and overall stage persons, like the officers, MC, etc. The person in front of the stage manages judges, timing, candidates, scoring, etc. I'm the third man so I get all the backstage kids. We have three types of entertainment: candidate skits (1 minute), special talent of four or fewer competitors (4 minutes), and group talent of five or more competitors (8 minutes).
I manage anyone who is in one of these three competitions.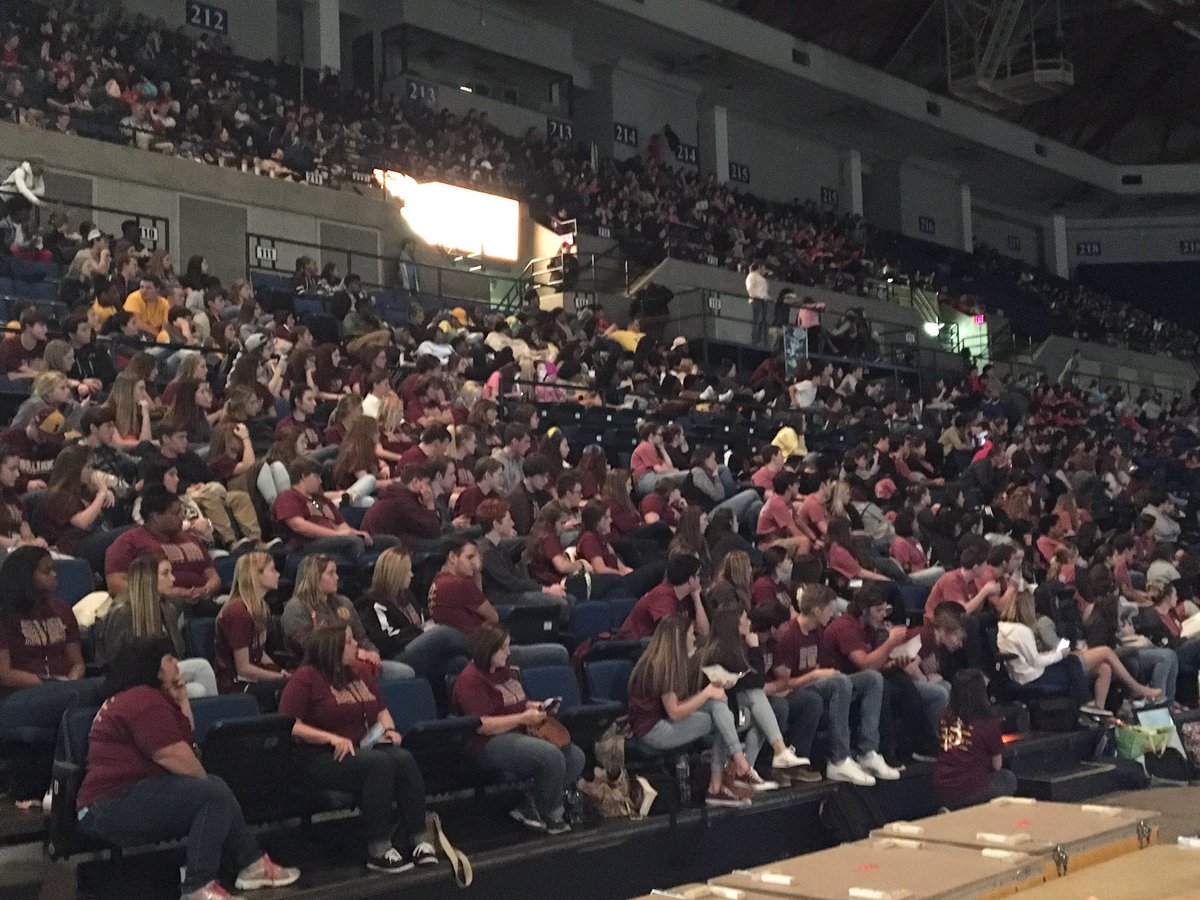 River Center Baton Rouge (Last General Session)
photo from National Beta Club website
That means I can manage a single person from a club (special talent) or I may also have control of a group of 80-100 with props, backdrops and costumes (group talent and candidate skit). I assign areas for each school to put their "stuff;" call schools to come and prepare for their entertainment, keep them relatively quiet, line them up, get them on stage and off stage, make sure their stuff is safely put in place (to avoid accidents); get them in and out of the area (to avoid overcrowding) and help the sound people as necessary. Oh, and let's not forget that we are trying to meet time constraints so that other things can begin on time. If you're curious about what kids can do while at convention, go to Beta Club Conventions or to the LA convention program here. It's really too much to say in one post.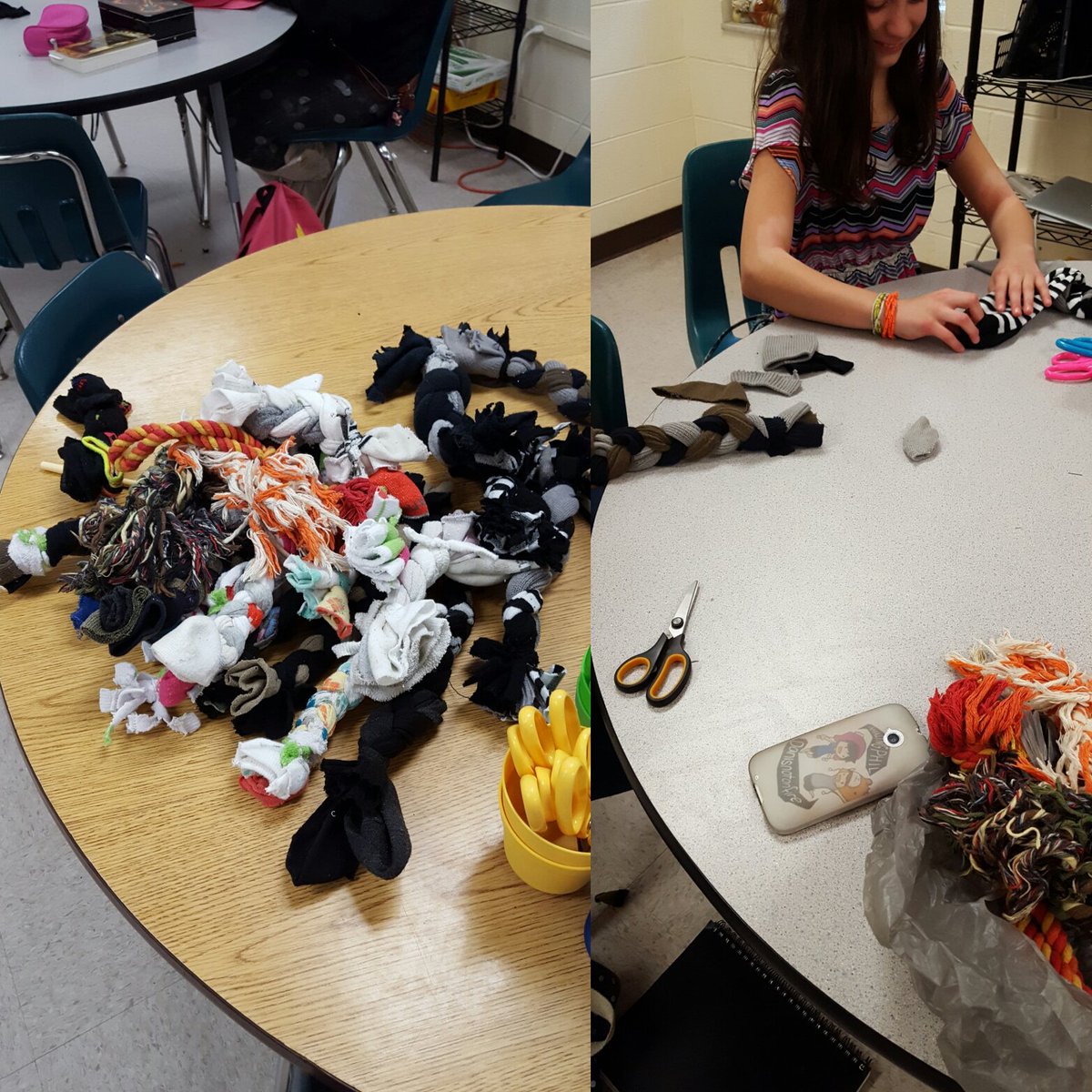 Making doggy toys from old socks in the Service Project room.
photo from National Beta Club website
Of course I didn't take any pictures with all the goings-on, so these are all from the National Beta Club website or Twitter page.
I'm exhausted from remembering all that work, so I'll take a break right about here.