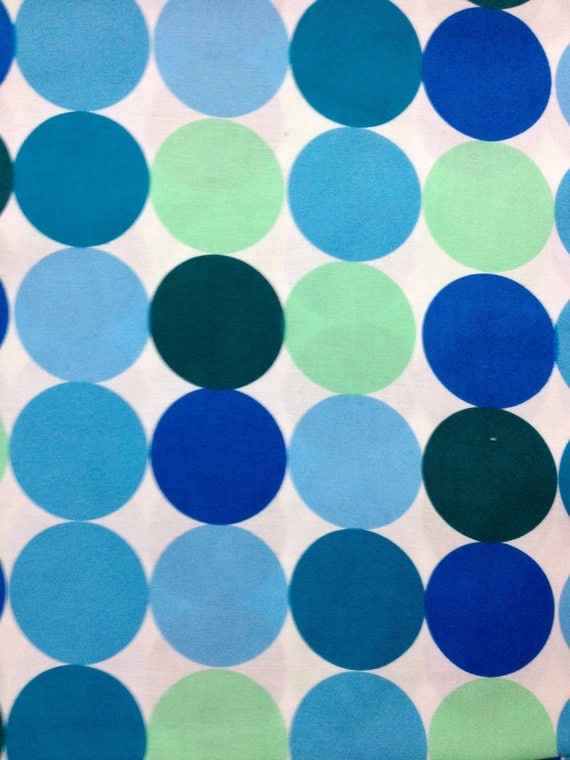 I've been working on the next block for the Louisiana Traveling Quilt. I got two blocks from the person ahead of me and instructions (of sorts) that this quilt is a polka dot one. This project is sponsored by the Northeast Modern Quilt Guild, so I'm working on keeping in the modern quilt theme. I found two or three polka dot fabrics in the stash and am trying to choose from those. The blue fabric on the right might be the one, but I like the colorful dots on the bottom, also. I'll work on it a bit more and get back to you when something clicks.
The other thing going on right now is that we've been puppy-sitting again. Darla is a cutie, but she's loud. No, I mean LOUD. .She has a high-pitched, screaming voice. Of course, she barks at everything. I have trouble sleeping, so when I got up to move around at 3 a.m., Darla followed me. Five minutes later she returned to the bedroom. When my chair squeaked, she went into convulsions--barking and yapping and growling. I tried shushing her but to no avail. In this picture
Darla is the one with hair on the left. Our Maltese puppies all got beauty treatments that cost them their hair. We're having trouble telling them apart.
It may be
true that puppies become like their owners: Darla definitely is like Marley: loud, wild, and an escape artist extraordinaire. She escaped the back door and it took me 15 minutes of calling and coaxing before I got her back inside. Basically, she ran at high speed while I followed in disgust, and very hot, until she finally wore herself out. That's what I do with Marley most of the time...let her run and play till she runs out of gas and asks to go inside.
Don't forget the American Made Brand Blog Tour!
If you haven't visited Quilts from My Crayon Box (New York) and A Stitch in Time (North Carolina), do so soon to be eligible to win the beautiful American Made Brand collection of eight fat quarters. I am very impressed with their creations!
Happy Quilting,